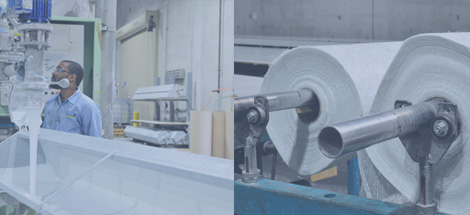 Industrial Marketing & Management Consulting
+46(0)70-592 13 03 -
bjorn@baxab.se
Björn Axberg AB
Kallströms väg 21
S-837 52
Åre, Sweden
Reg. num.: 556880-7175
Industrial Marketing
BAXAB is agent for Pastore & Lombardi in Sweden, Denmark and Norway. The components from Pastore & Lombardi are primarily from their own design and production, mainly used by bodybuilders and producers of heavy and light vehicles all over the world. The reputation of Pastore & Lombardi stands for quality, design and innovation in all respects.
Pastore & Lombardi in Finland and The Baltic Countries: www.rambelon.fi
BAXAB is agent for Vetroresina in Sweden and Denmark. Vetroresina has produced high quality Reinforced Polyester since 1968. Vetroresina´s laminates are the results of years of experience and continuous technological improvements, and they constitute an extremely versatile product range. They are able to meet the latest market requirements and being an ideal solution to many diverse applications: from motor homes to industrial and commercial vehicles, from cold storage to the building industry, from doors to signage.
Vetroresina in Finland and the Baltic Countries: www.rambelon.fi
Management Consulting
BAXAB provide Management Consulting for small to medium size Companies in Scandinavia and The Baltic Countries for shorter or longer periods. We offer all type of management services for the board or the smaller company. Economical analyse, market evaluation, sales and purchasing strategy. Stand in when the company needs a new perspective or extra capacity to solve a situation. Our experience in this area is over 35 years and concentrated on industrial trading. With professional experience and documented results we can assist you in any type of situation.
The company was founded by Björn Axberg who has more than 30 years experience of industrial trading as CEO for Swedish, Finnish, Norwegian and Baltic Companies. BAXAB has deep and broad competence on all levels and areas.
---
Management of GDPR
-
Copyright Björn Axberg AB